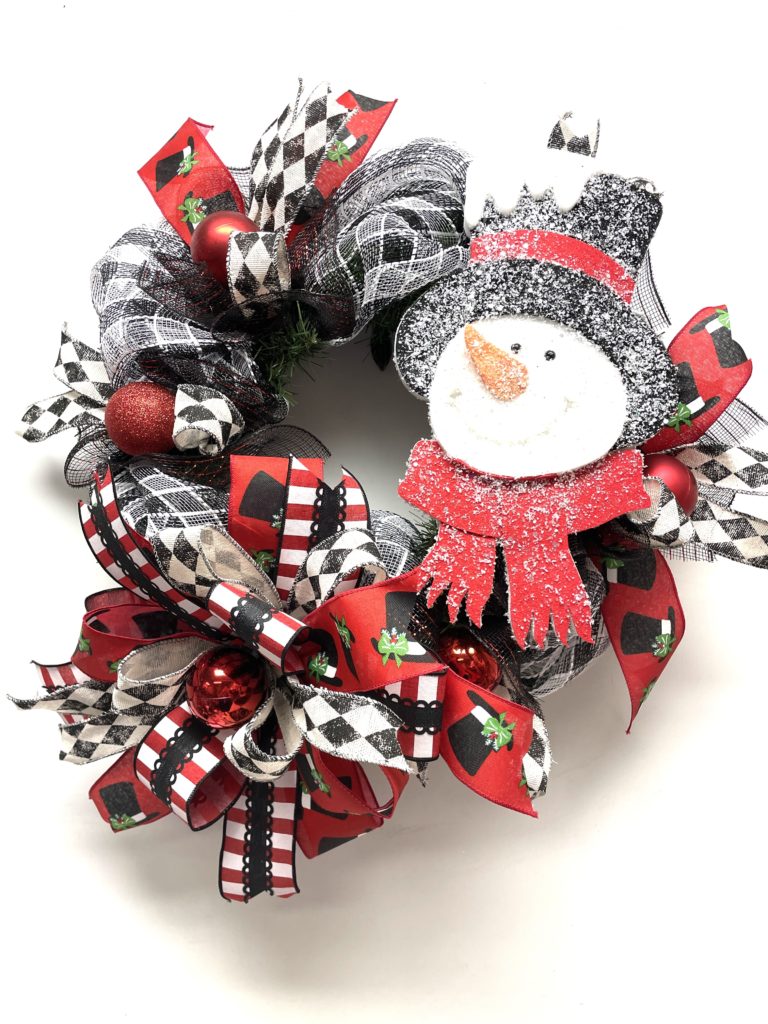 Full Video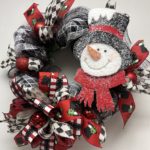 Print
Ball Garland Evergreen Wreath- Tammy - REPLAY
Instructions
Prep your base.
Start with an evergreen wreath.

Fluff out the pine tines.

Take a 21" mesh, take the end and add it into a pine tine.

Make big but flat poofs all around your wreath.

Take a black and red 10" mesh and cut a few pieces.

Make ruffles and add them into the wreath between the poofs.
Make and add your bow.
Take 6 ribbons and make a terry bow.

Layer the bows.

Secure the bow together with a pipe cleaner.

Fluff out your bow.

Attach your bow to the wreath.
Add your decoration.
Take some ribbons and make a variety of extra tails around your wreath.

Attach your snowman to the wreath next to your bow using a cable mount.

Cut up your red and white ball garland and add the balls in your wreath all around and between your mesh.
Notes
Ball Garland Evergreen Wreath- Tammy