A Makers Christmas Workshop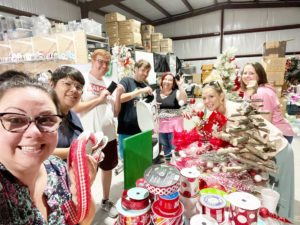 Hosted By The Makers University Creative Coaches
The event will be held on 9/22/22 – 9/24/22. You will keep access to all of the workshop videos to re-watch as needed. After the workshop is completed we will transition the training into the training portal for you to easily access. 
What's Included:
Shopping Information for Workshop – $49 Value
7 Workshop Tutorials – $235 Value
Recipe Cards – $60 Value
Workshop SEO Lists – $25 Value
Total Value: $369
Creative Membership:
Price is $34 / MO (When combined with Discount)
Private Facebook Group with 7-8 live trainings per week
Private Membership area with hundreds of pre-recorded tutorials
50% discount to all future workshops
Discount Membership:
Price is $1 / MO (When combined with Creative)
Private Facebook Group
Private Membership area with discounts and coupons to DecoExchange Inc plus 20 additional vendors/suppliers.
Business Session Add On:
Price one time $20 fee
Business Session on 9/28 @ 6pm CST
Will discuss Etsy, Strategy, and Social tips