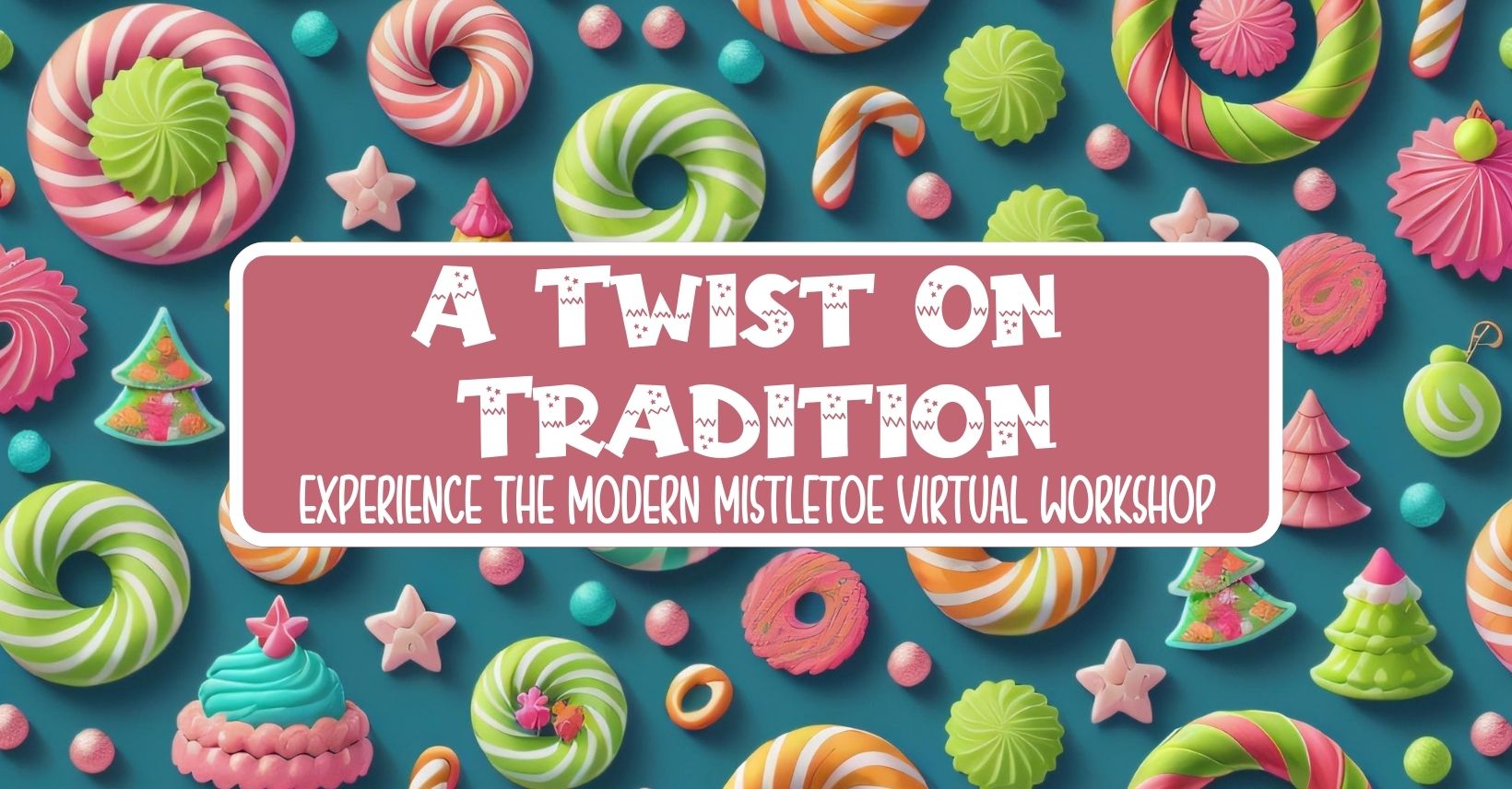 A Twist On Tradition: Experience The Modern Mistletoe Virtual Workshop
We've helped thousands of Creatives make beautiful home décor from the comfort Of their homes... 
Are you ready to surround yourself with a group of fun, supportive, and creative people just like you while learning the ins and outs of creating home décor?
Then you're in the right place!
If you're a creative of any kind and you're looking to create beautiful home décor for yourself or to sell - then read every word below…
Spend hours searching Facebook, YouTube and Pinterest for detailed tutorial and left unfulfilled
Struggle with picking out the perfect ribbons, flowers, picks, signs or colors for your projects?
Spend hundreds on supplies because you're not sure what to buy or how much you need?
Create home decor, but tuck it away into the dark abyss because you're embarrassed for others to see them?
If you answer "YES" to any of these questions then you're in the right place! We have helped thousands of creatives just like you overcome these challenges and I want to help you become our next success story!
What is The Twist On Tradition Workshop?
Join us for an extraordinary wreath-making adventure where modernity meets timeless tradition! Discover the art of creating stunning decor that will capture hearts and turn heads in our immersive Modern Mistletoe Virtual Workshop.
What will I learn in The Twist On Tradition Workshop?
During this virtual workshop, you'll embark on a journey of creativity and craftsmanship, guided by our expert instructors. With step-by-step instructions, insider tips, and innovative techniques, you'll learn to design breathtaking decor that push the boundaries of tradition. Dive into the world of color matching, explore unique materials, and master the art of crafting show-stopping designs.
But it doesn't stop there! In addition to the design process, we'll provide invaluable insights on how to photograph your creations like a pro, market them effectively, and ship them with confidence. Elevate your wreath-making skills and take your designs to new heights!
When is The Twist On Tradition Workshop?
July 7th and July 8th, 2023
How will the training be delivered in The Twist On Tradition Workshop?
The Workshop will be held in a private Facebook group. We will be offering text alerts to help you find the live videos.
You Need To Know...
I don't do it alone...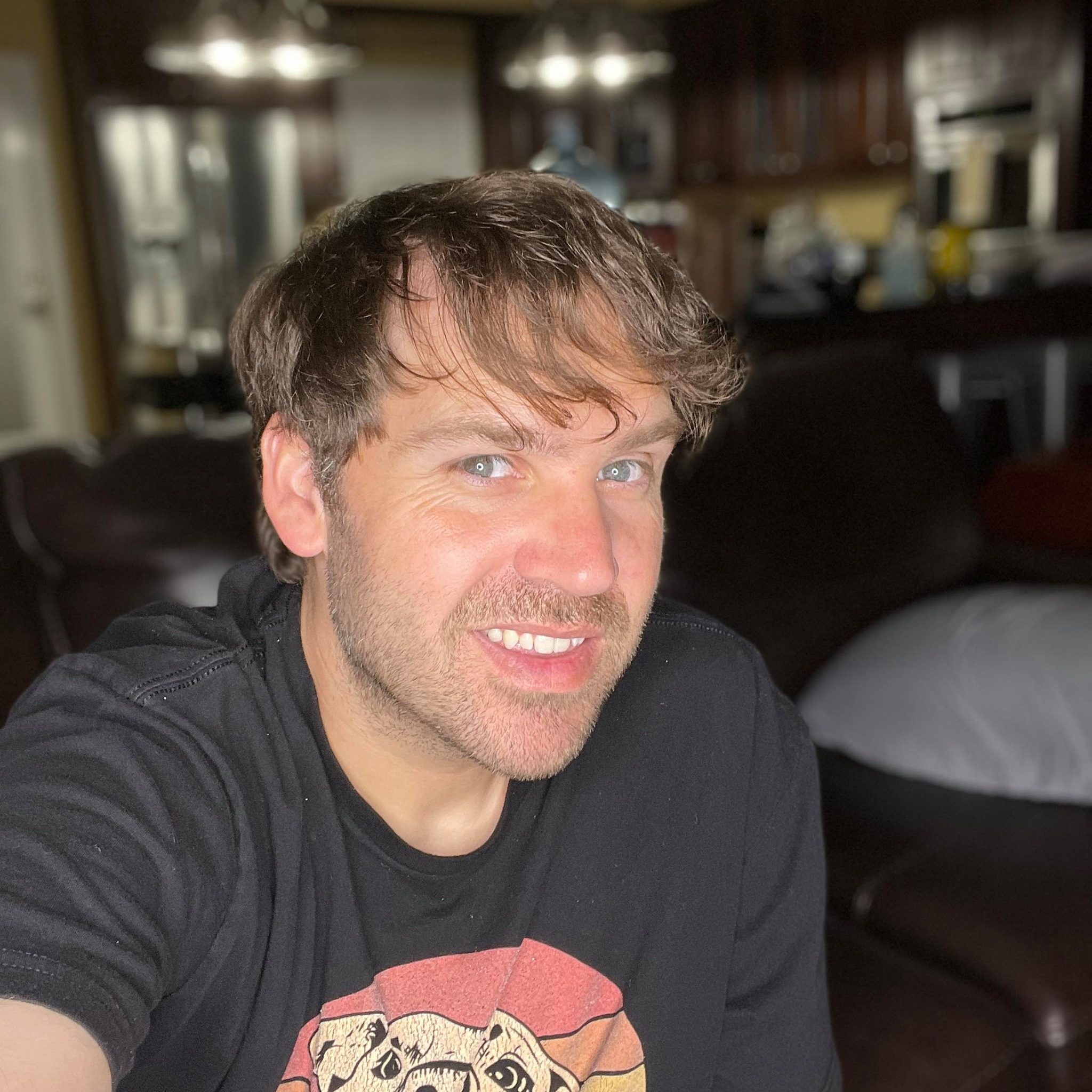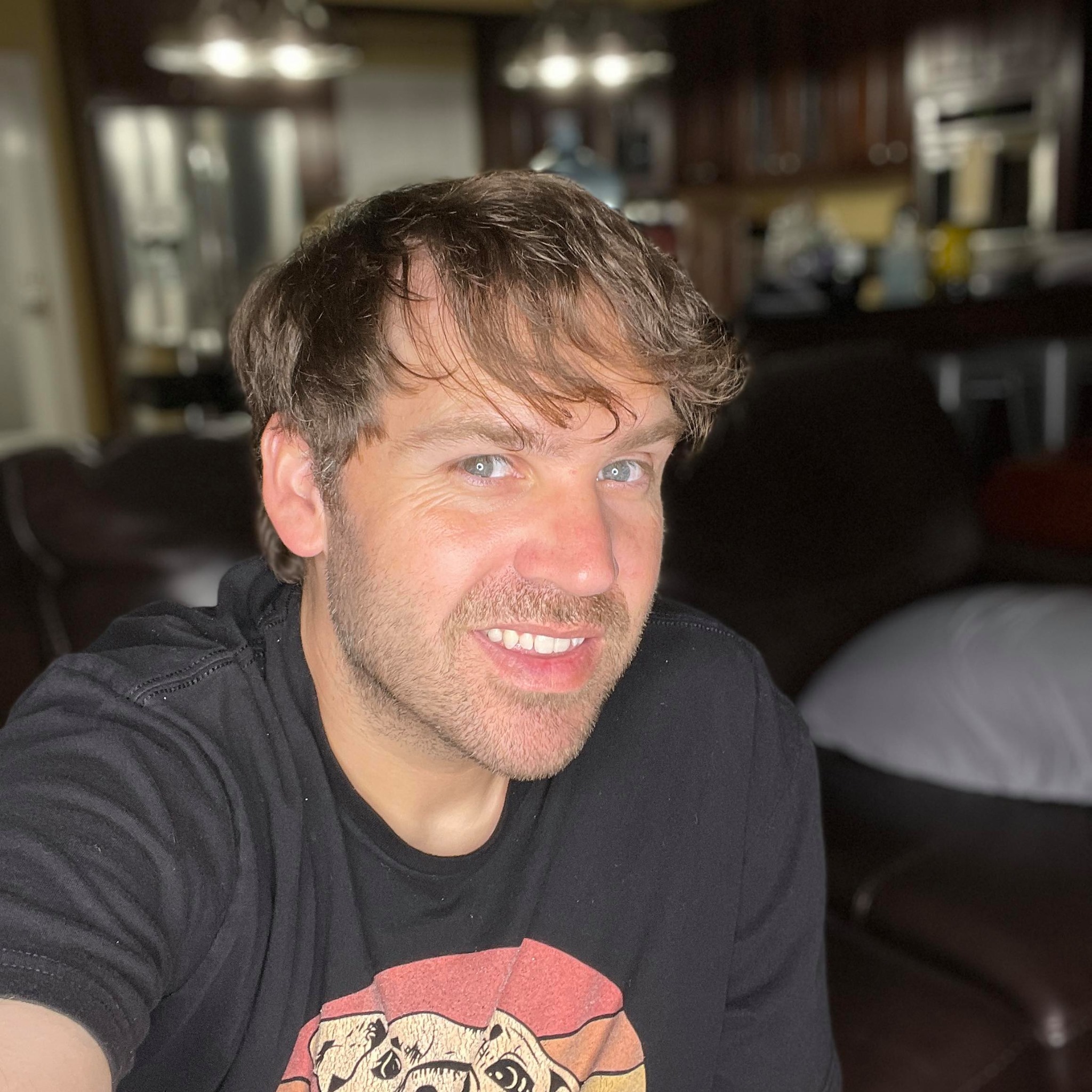 Damon Oates: CEO of DecoExchange, sharing invaluable design, marketing, and selling expertise to help you excel in the industry.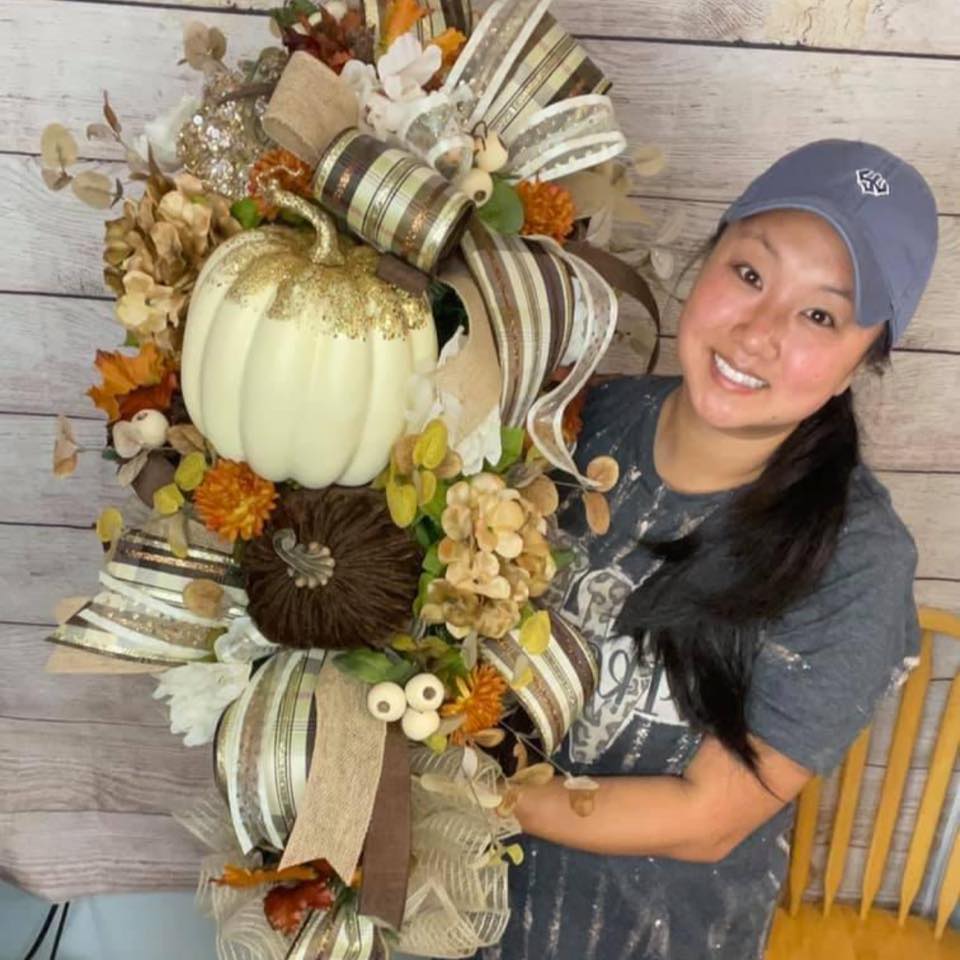 Meghan Fugate: Owner of Gal-vs-GlueGun, injecting her infectious energy and passion into the workshop, encouraging you to unleash your imagination and push boundaries.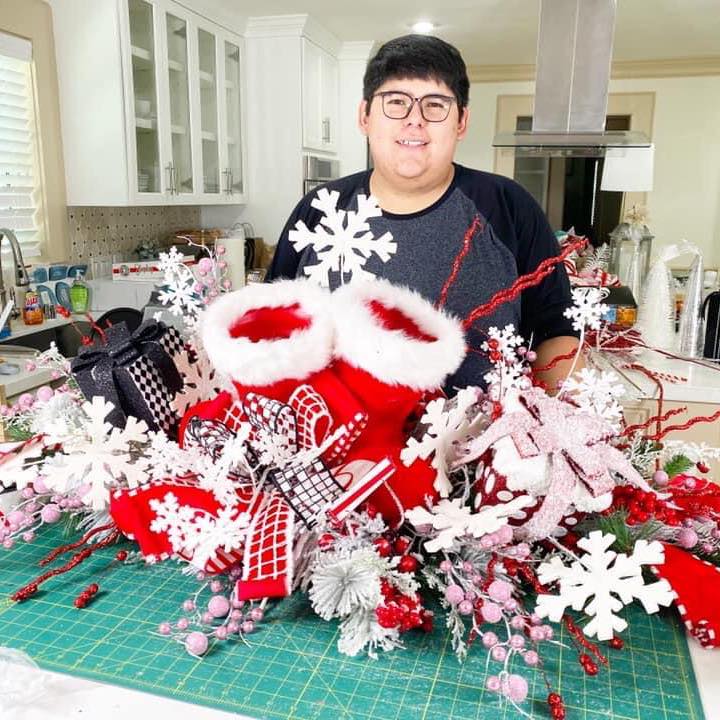 Jordan Matthew: Owner of Designs By Jordan, known for his innovative and over-the-top creativity, inspiring you to embrace bold and unique wreath designs.
Workshop Benefits
Convenience: Learn and create from the comfort of your own home, with no need to travel or adhere to strict schedules.
Flexibility: Access recorded sessions and revisit the workshop materials at your own pace, accommodating your busy lifestyle.
Expert Instruction: Gain direct insights, techniques, and guidance from seasoned professionals in the wreath-making industry.
Creative Exploration: Experiment with various design styles, color palettes, and materials to develop your signature wreath creations.
Thriving Community: Engage with like-minded wreath enthusiasts, share ideas, and receive support in our dedicated online community.
Skill Enhancement: Sharpen your wreath-making skills and acquire new ones through structured learning and hands-on practice.
Personalized Touch: Create wreaths that reflect your individual style and taste, infusing your own personality into every design.
Don't Miss Out! Reserve Your Spot Today!
If you're ready for a  CREATIVE weekend
Join A Twist On Tradition: Experience The Modern Mistletoe Virtual Workshop below...
Check out all of the details in both options below.
Workshop Only
One Time Fee
Join The Workshop $40

What's Included:

Shopping Information for Workshop
Workshop Tutorials
Recipe Cards
Photography Tutorial
Shipping Tutorial
Bonus Training based off of the Survey you fill out after you purchase your ticket!
35% off Christmas In July Coupon for 7/3-7/9/23 at DecoExchange.com

Total Value $297.00
Workshop + Creative Coaching
Monthly Membership
$
$20 one time and $39
/

Monthly
Join the Workshop and Creative Coaching

Cost is $20 one time for fee for Workshop and $39 a Month for Creative Coaching

Included:

Membership Portal with 700+ recorded tutorials and new ones added weekly $23,537 Value
Private Facebook Group with 5+ years of content and 7 new ones added weekly $2,100 Value
7 Live Classes weekly
1 New Weekly Recorded Tutorial complete with supply lists and step by step instructions
Bonus monthly lives
We train on: Wreaths, Swags, Centerpieces, Garlands, Trees, Cricut, Fake Bakes, Painting, Sublimation, and more!
Exclusive Discounts 50% Creative Workshops and discounts from 25-30 craft vendors monthly! ($107.88 value))
Shopping Information for Workshop
Workshop Tutorials
Recipe Cards
Photography Tutorial
Shipping Tutorial
Bonus Training based off of the Survey you fill out after you purchase your ticket!
35% off Christmas In July Coupon for 7/3-7/9/23 at DecoExchange.com

Not Included:

Regret