Home For The Holidays Workshop + Creative Coaching Membership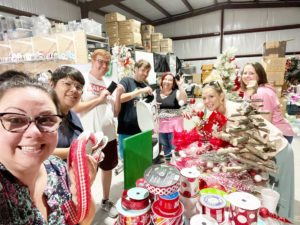 Hosted By The Makers University Creative Coaches
The event will be held on 11/10/22 - 11/12/22. You will keep access to all of the workshop videos to re-watch as needed. After the workshop is completed we will transition the training into the training portal for you to easily access. 
What's Included:
Home For The Holidays Workshop $0
Shopping Information for Workshop - $49 Value
7 Live Workshop Tutorials - $235 Value
7 Recorded Workshop Tutorials - $235 Value
Recipe Cards - $60 Value
Workshop SEO Lists - $25 Value
Total Value: $604
Creative Coaching Membership $34/MO
1 recorded tutorial added into the membership portal weekly
1 creative live Monday-Friday
1 no sew wreath attachment monthly
2 painting live tutorials / Month
2 UITC live tutorials / Month
Discount Membership $1/MO
Discounts to 25+ of our favorite vendors every month including 20% off at DecoExchange.com and WreathSignOutlet.com
Option to add on 3 additional classes for an extra $30 (Saving $147.00 today) just click the add to offer button below BEFORE checking out.
POD Class, Value - $97 - Instructions on how to create products that you can sell after creating once and never touching again. Like our Wreath Mafia Shirts
Shipping Class, Value - $30 - all of our cost saving shipping tips and tricks and our shipping calculator worksheets
Bow Class, Value - $20 - step by step videos and workbook on Damon's favorite bows
(PS - If you have an active creative coaching membership you shouldn't be signing up here. You should go through the membership portal, click on creative coaching, and then scroll down to the workshop)