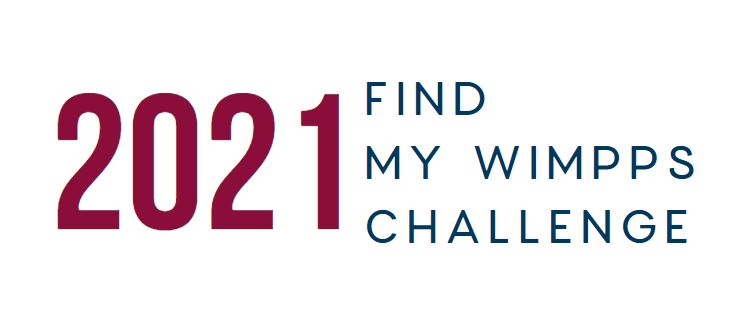 Do you know who your Perfect Person is???
What is the Find My WIMPPs Challenge?
The challenge will be set up with work sheets, simple tasks, and quick videos that you can work over in days in just a few minutes per day to help you identify and target your perfect person.
Things you'll learn...
Who your WIMPPs is
How to find who else shares your same WIMPPs
Where you can find your own WIMPPs
Tools to research your WIMPPs
What your WIMPPs challenge is (what they'll buy)
How to talk to your WIMPPs so that they ENGAGE & BUY.
How to take what you learn about your WIMPPs and create a community for them to hang out in.
What you'll get...
The digital work sheets / work book with 11 detailed lessons
Video instructions
How you'll get it?
Access through the exclusive Makers University learning Portal
The Promise...
By the end of this training you'll have all of the tools that you need to identify your WIMPPs online.
You will be able to create a Facebook Business Page
You will be able to review analytics that allow you to create engaging posts that talk to your WIMPPs
If you have a current audience you'll be able to review analytics that allow you to see what else your current audience would purchase from you
Why is WIMPP important?
I'm sure you've heard of a customer avatar before... But - listen. A simple avatar just isn't enough. That's why I like to say our Perfect Person!
Defining your WIMPP is like your stake in the ground. As a business owner you will find many bumps in the road and will be left with tons of questions! How will you answer those questions if you're thinking about yourself and not thinking like your WIMPP? Knowing exactly who your WIMPP is will allow you to make quick business decisions that help you make a step forward and avoid the two steps back.
You're probably wondering how an imaginary customer helps your business...
It's true. Your WIMPP might be imaginary today, but if you define that perfect person correctly you'll quickly notice that the WIMPP has turned into real customers and they match your perfect person perfectly!
While your WIMPP may just start out as the perfect person in a work book - once they're defined you'll be able to go out and find them, talk to them, ask them questions and figure out exactly what to offer them that has them buying every time.
Bonus...
Instructions on setting up a Facebook Business Page
The profitable post formula blueprint. It gives you the exact steps you need to take to write a post that your perfect person will engage with.
You'll get a copy of our 2021 DecoExchange Planner that helps you identify when to make, sell and post your product online.
The Video Promotion Road Map Blue Print
Damon's Marketing Plan Blue Print